COVID-19 Response Plans and Guidelines
First and foremost, we hope that you and your loved ones are safe and healthy. Of course, we understand that you may have questions about how COVID-19 will change the way we operate. After careful consideration and much preparation, we are implementing a carefully planned and phased approach to reopening FitLife's doors while following CDC, state, and local guidance to protect our clientele, staff, and our community. Please see a summary below of the actions we are taking to help ensure we are lowering COVID-19 risk as much as possible to keep you safe, while also allowing you to enjoy your fitness center membership.
The health and safety of our patrons and team remains our highest priority. We have completed a thorough cleaning of our entire facility and look forward to welcoming you back!
CLEANING PRACTICES – Our approach to proper disinfection, operation, and maintenance
· All team members have received training related to enhanced cleanliness and sanitization policies and procedures
· Readily available disinfectant spray and gym wipes required to be used by members after use of equipment
· Continuous cleaning and disinfecting of high touch surfaces using EPA approved cleaners
· Increased hand sanitization stations conveniently located throughout the facility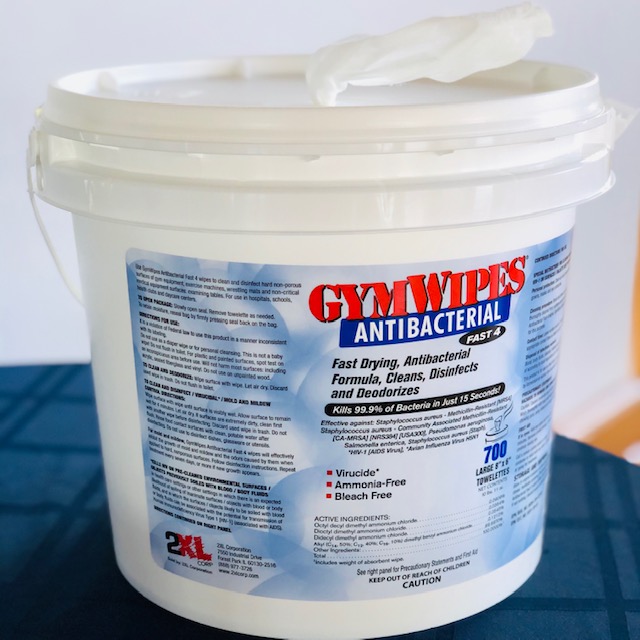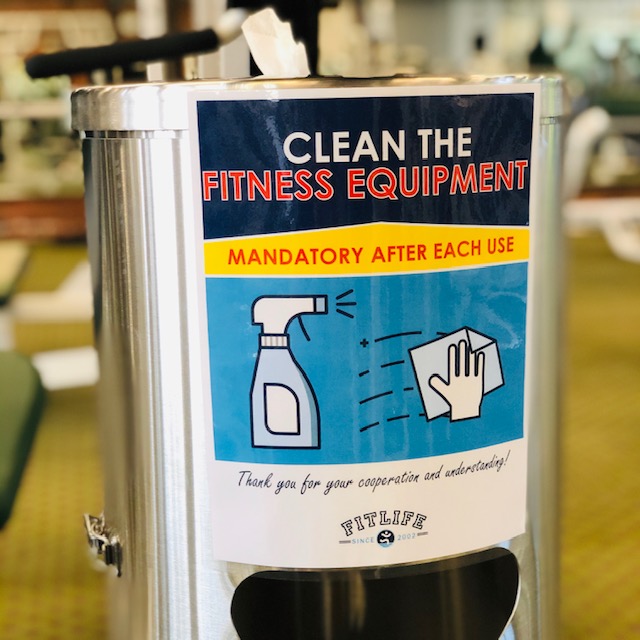 FACE MASKS – Protect yourself and others
· Face masks or coverings are required at all times. Masks must be worn appropriately, covering both your nose and mouth.
· Masks are not required in the pool, however your mask must be on upon entry to the pool and right after exiting the pool
· Team members will be required to wear face masks for the foreseeable future
· FitLife face masks will be available for purchase at the front desk for $6.00 each!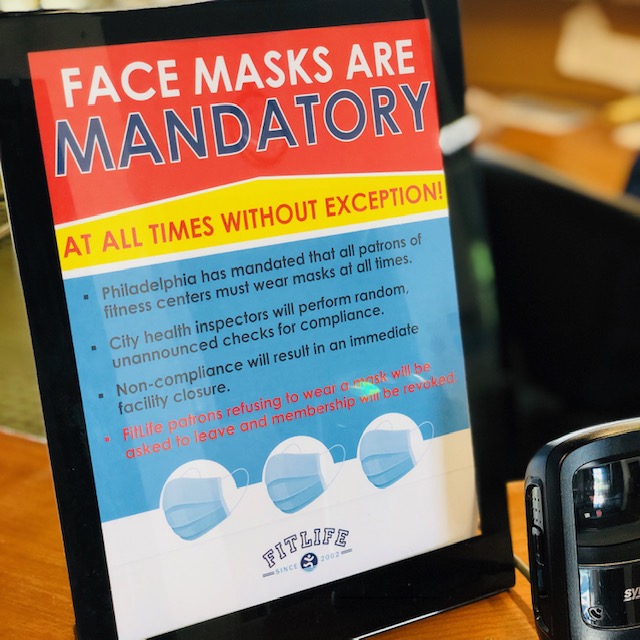 SOCIAL/PHYSICAL DISTANCING AND CAPACITY – How we can workout together again safely
· Practicing and encouraging social distancing by keeping members 6 feet away from others
· Visual cues and markings provided in the group exercise studio, cardio area, spin studio, pool area, and elsewhere throughout the facility to maintain proper distancing
· Some fitness equipment may be marked as temporarily closed to allow for spacing
· Increased spacing between some equipment to allow for appropriate social distancing
· Clear barriers have been set up in the cardio area to separate equipment and safely maximize utilization
· Group exercise class sizes will be limited per guidelines set by the state of PA and the city of Philadelphia– participation on a first come, first serve basis
· Continuous monitoring of club capacity during high attendance times to comply with occupancy guidelines and capacity limitations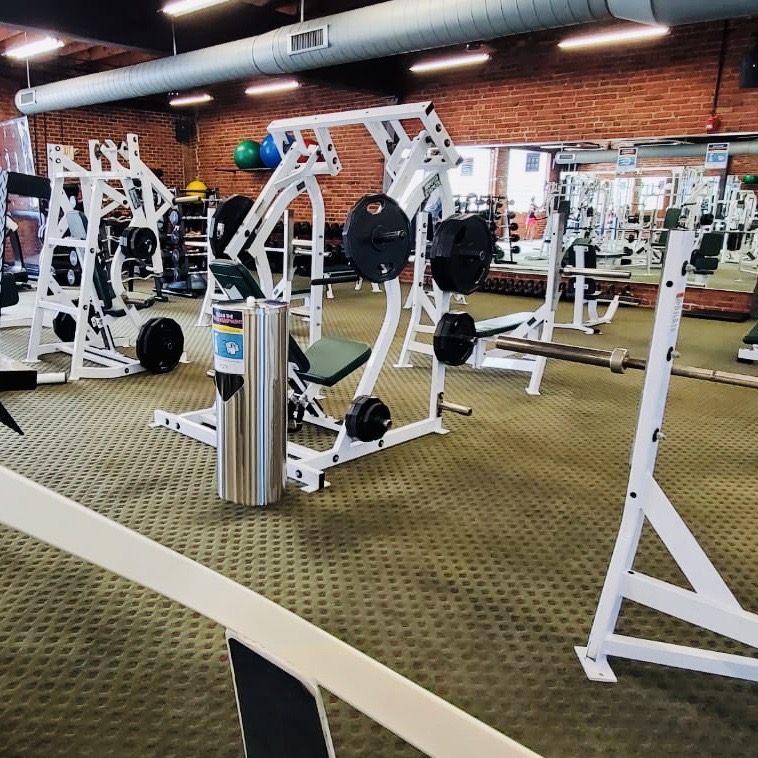 COMMUNITY SAFETY – Enhanced provisions to keep members safe
· Bring your own water bottle – drinking fountains will be closed, however bottle fillers will remain available to refill your own reusable water bottle
· Bring your own yoga/workout mat – all mats have been removed from the facility, please bring your own to class!
· Front desk shields were installed to protect our team and clientele while at the front desk
· Our complimentary towel service will be temporarily suspended. You are welcome to bring your own towel for your personal use.
· Avoid unnecessary contact by checking in using your key fab or digital keytag on the FitLife app
· Constant promotion of healthy hygiene practices, such as encouraging all patrons and staff to wash and sanitize their hands frequently, avoid touching their faces, keep 6 feet from other people, cover coughs and sneezes, and wearing face masks at all times.
· Stay home if you are sick or have symptoms such as a fever, cough, or shortness of breath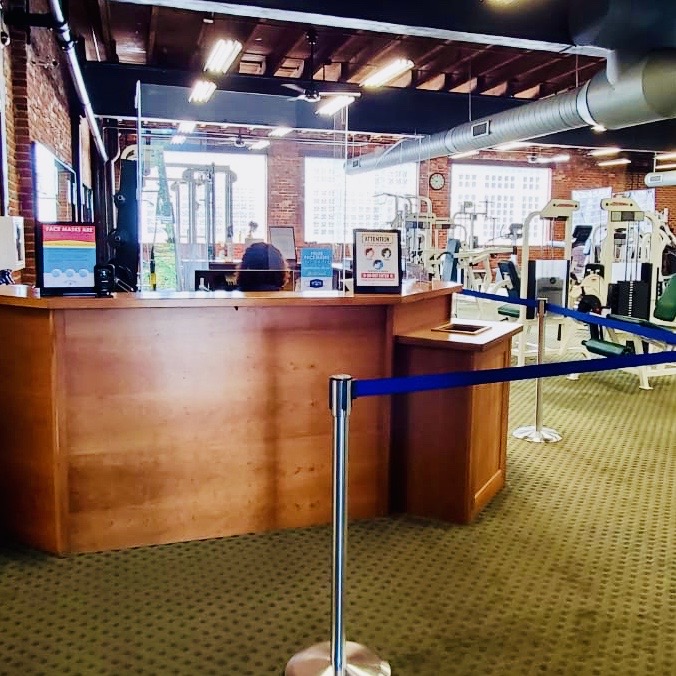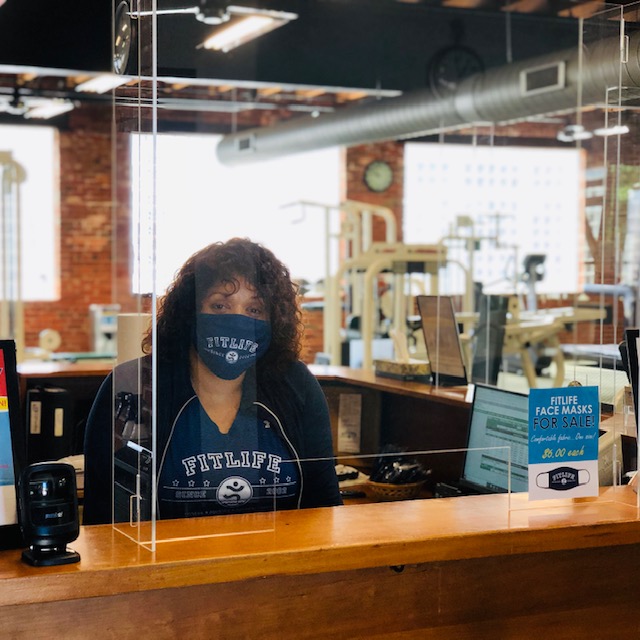 OPERATIONAL UPDATES – Keeping you in the know
· Group Exercise classes will be postponed for the first week of reopening. A modified class schedule will be available soon. Zoom classes have ended now that the fitness center is reopened.
· Childcare services will be suspended until further notice
· Directional cues and signage will let members know what to expect and how to navigate
· Fitness Center hours of operation are as follows:
o Monday – Friday: 6:00am-8:00pm
o Saturday: 7:00am – 6:00pm
o Sunday: 7:00am-5:00pm
Now more than ever it is essential to prioritize your physical and mental health! Help boost your immune system by getting at least 30 minutes of exercise a day at FitLife, eat a nutrient-dense diet, get at least 7-8 hours of sleep a night, and spend some time outdoors to boost your vitamin D levels! We have missed seeing you and supporting you along your health and fitness journey. We look forward to being together again! Due to the ever-changing nature of the COVID-19 pandemic, we may need to adapt our policies and procedures related to operational guidelines. We will continue to update you as necessary. Stay healthy, and see you soon!